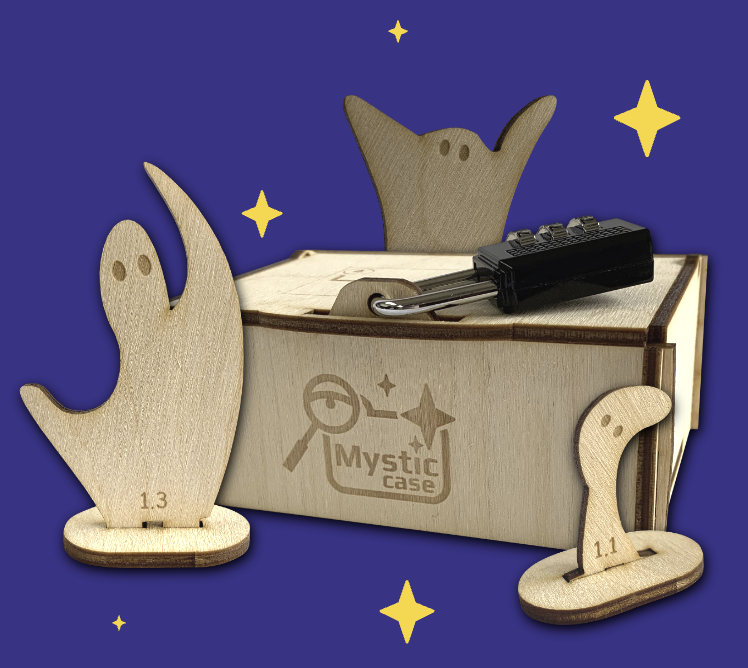 Enjoy Quality and Fun Time
with Your Loved Ones
Try interactive escape room boxes and a jigsaw puzzle with a quest from Mystic Case.
Mystic Case

is an Interactive Detective Puzzle Game for Friends, Families, and Teams
Your goal is to solve the detective case using the clues and objects at your disposal. During the game, you'll need to discover hidden clues, solve puzzles, interact with objects, and gather new information. Follow the plot step-by-step and solve the case! 🕵️
Detailed hints are available for every stage if you get stuck.
What's
Inside Mystic Case?
Experience the thrill of a detective case
using our interactive props and clues!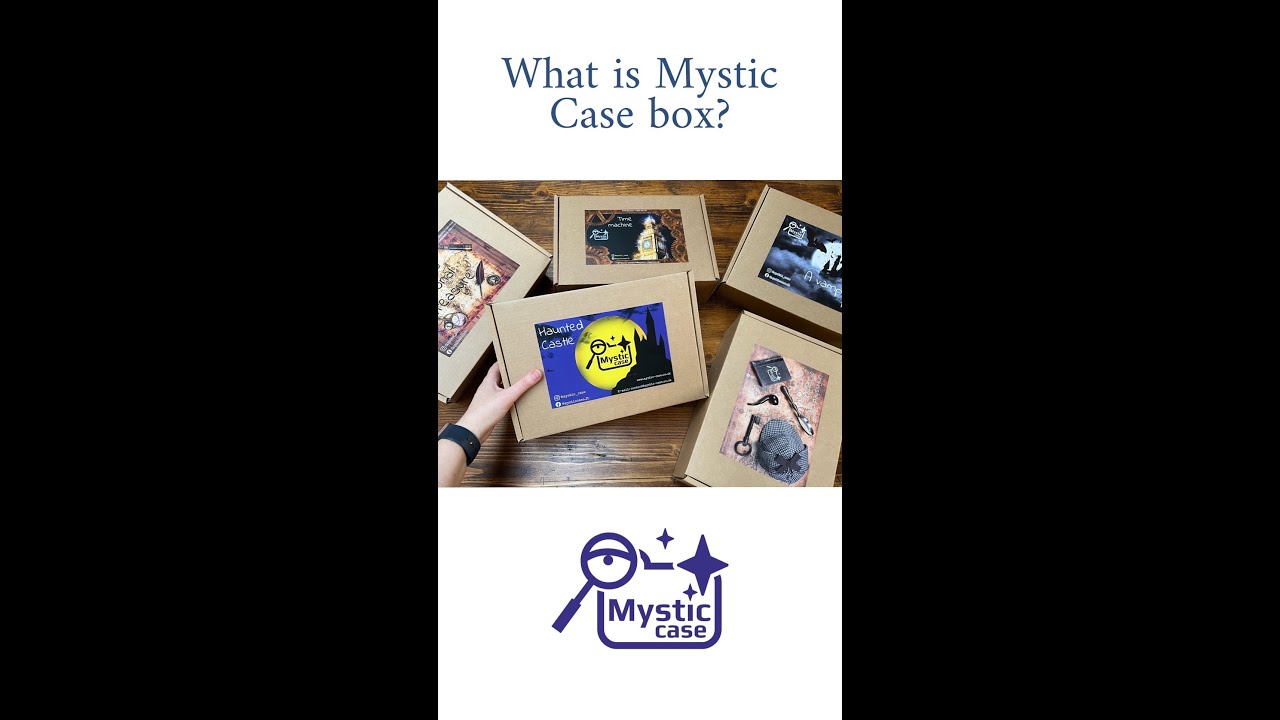 Challenge your minds and problem-solving skills
Have fun and enjoy quality time with family and friends
Boost creativity and imagination
Strengthen communication and teamwork skills
Escape from the routine and try something new and exciting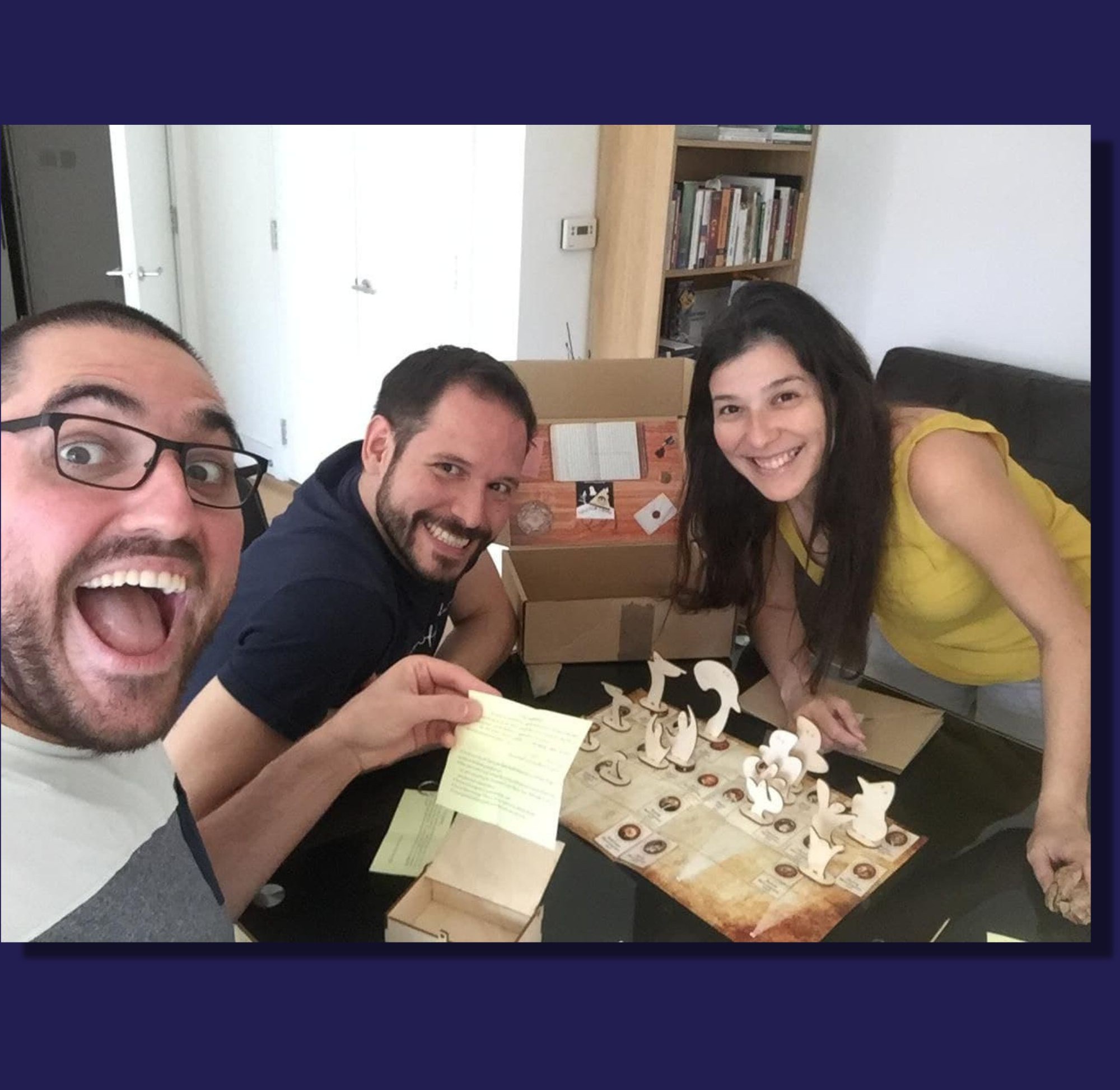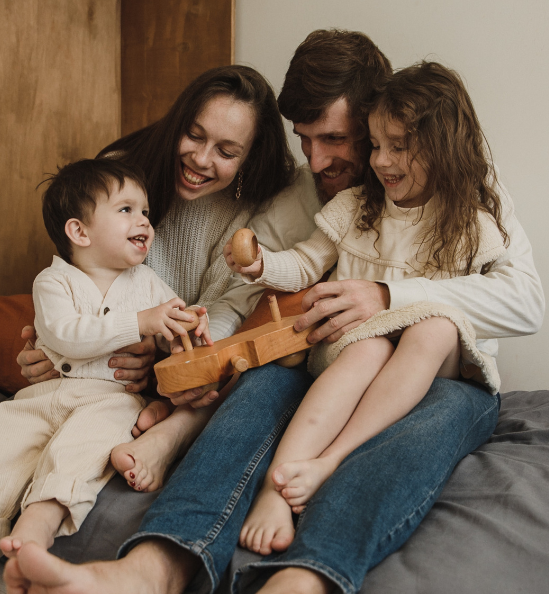 Turn off the screens and turn up the fun! Our detective puzzle game offers a chance for meaningful family bonding, all while boosting your child's problem-solving skills and critical thinking.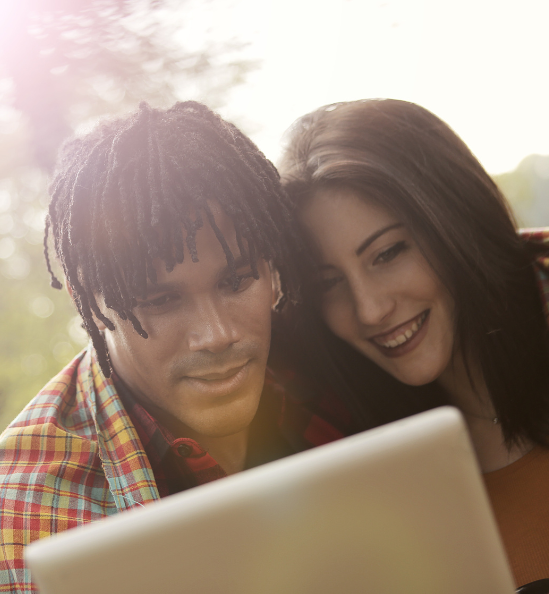 Looking for an unconventional date night? Dive into our detective puzzles, designed to promote communication, cooperation, and bring a whole new level of excitement to your relationship.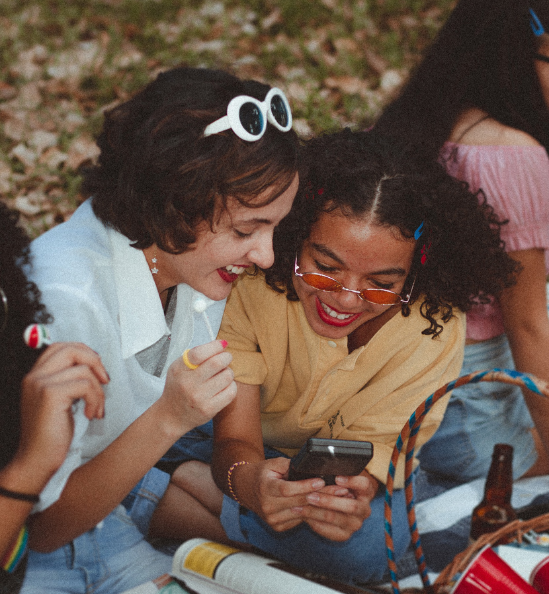 Looking for a fresh way to hang out with friends? Our immersive detective game offers a thrilling and engaging alternative to regular gatherings, bringing friends closer as they solve mysteries together.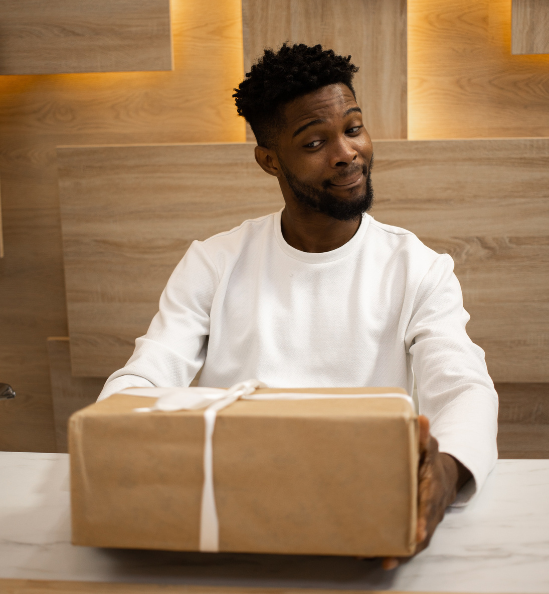 Searching for a gift that stands out? Our detective puzzle box goes beyond the ordinary, providing not just a material present, but a thrilling experience for your loved ones to enjoy, remember, and cherish. Gift a memory, not just an item.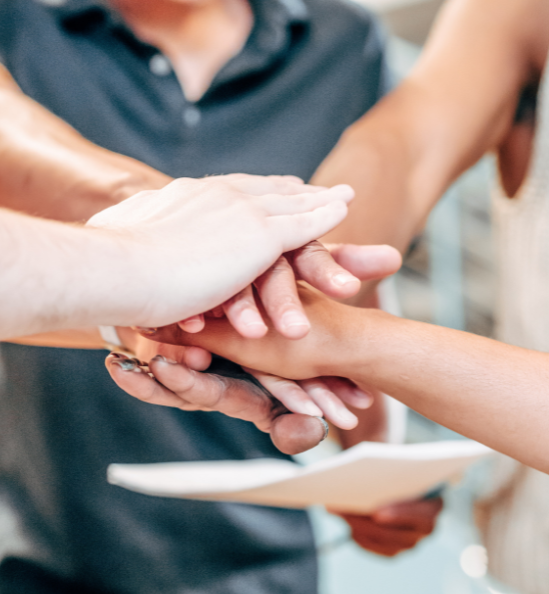 Move beyond mundane team-building exercises. Our detective game is a perfect blend of fun and strategic thinking, designed to foster collaboration and ignite creativity within your team.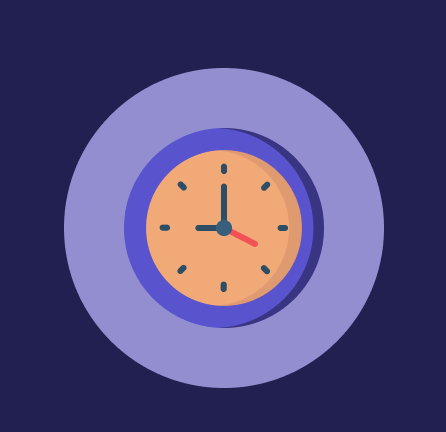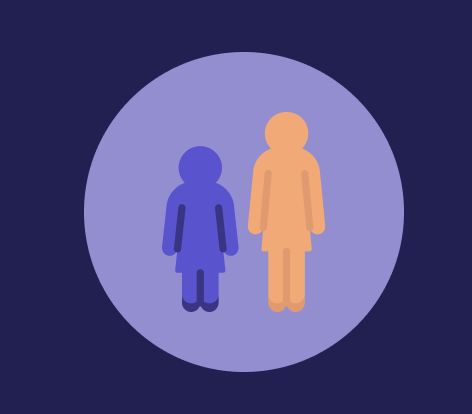 Designed for adults
*kids 7+ can join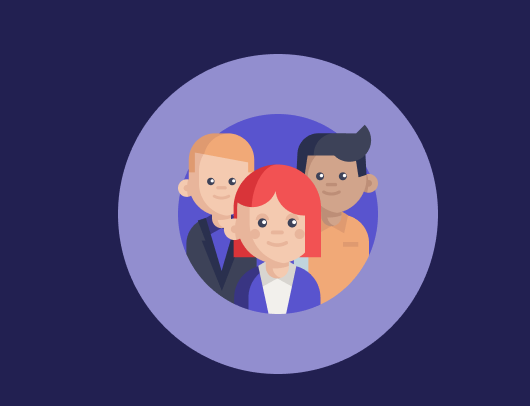 Christmas Adventure box
Santa needs your help as something completely unexpected and incredible has happened!
Each year Santa and his elves prepare to make and deliver gifts for the children. Suddenly it turned out that one request had been lost and one child never received a response.
Will you be able to find out what happened and help Santa to make amends?
Vampire's tale box
After the trip to Romania a famous explorer Mr. Traveler developed serious health problems for which there is no scientific explanation.

Will you be able to solve the mystery of his abnormal condition and find out the way to help?
Explore our shop page for more exciting products
GET READY FOR A MYSTERY-SOLVING ADVENTURE WITH MYSTIC CASE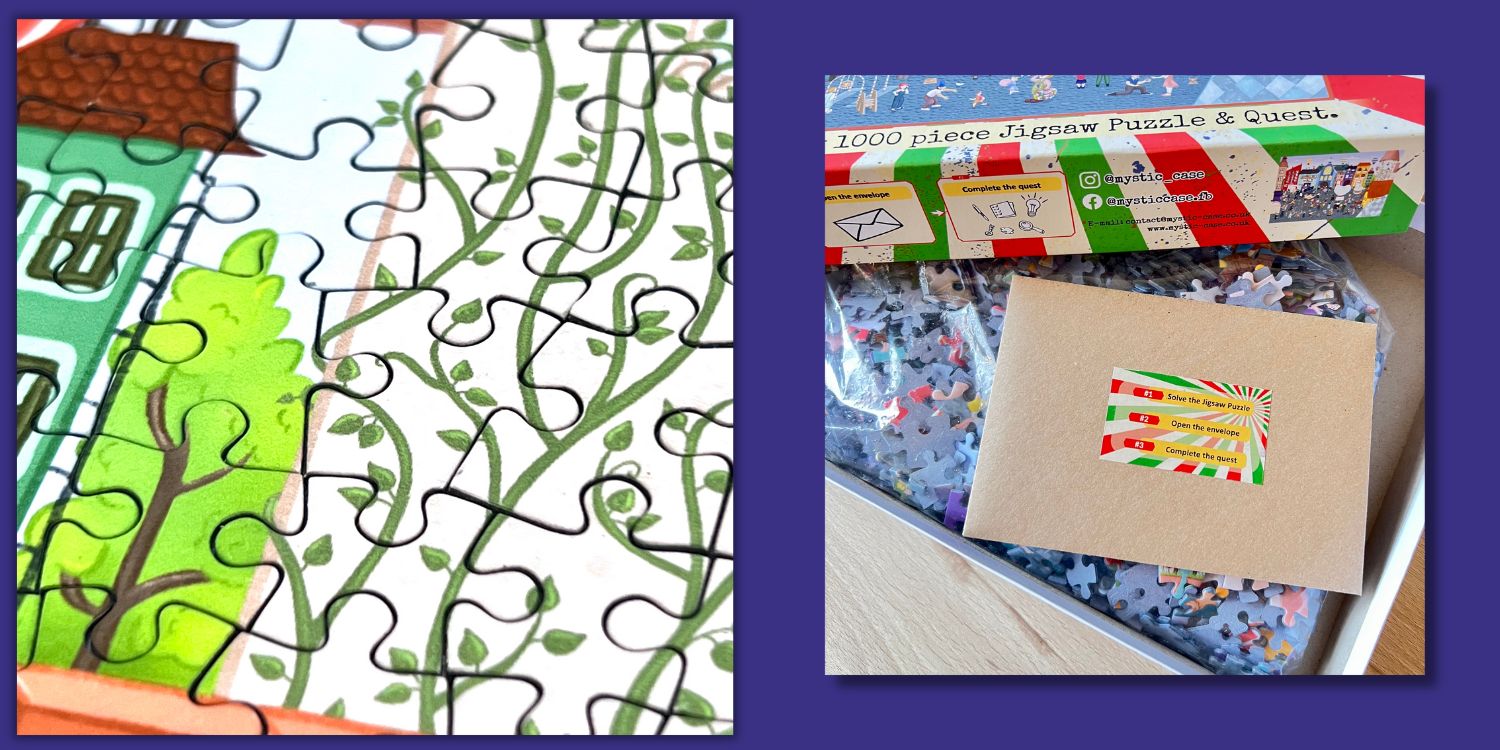 Are you a puzzle enthusiast? Our jigsaw puzzle with a twist is perfect for you! With 6 thrilling tasks to complete, you'll have an additional 30 minutes of fun and challenge.
Try

Online Quest

with Real Props!
Try the logic we use for creating our products by participating in the online quest with real props.
All you need is a pen, a sheet of paper for notes, a small square piece of paper, and a mirror or any other reflective surface.
You will find 7 easy and exciting tasks that you can complete alone, but for more fun, we recommend playing with two or three people 😎
Can I play the game more than once?
As the box has an interactive plot, some of the objects will be spoiled during the game. Therefore, it is for single use only.
However, we offer a Refill pack for the Haunted Castle box that allows you to reset the game and pass it on to someone else.
Do the boxes come already set up and ready to go, or do I need to set everything up and prepare the game?
All of our boxes are ready to play and already contain everything you need. So all you need to do is choose the topic you'd like to start with and enjoy solving the case :)
What if I don't understand how to solve a puzzle?
We provide detailed hints for every step, which you can use if you're stuck. But if you still need more tips or explanations on how to solve a task, just send us a message via Facebook (@mysticcasefb), Instagram (@mystic_case), or email (contact@mystic-case.co.uk), and we'll provide some ideas.
We are always happy to help!
Do I need an internet connection to play the game?
No, everything you need is already included in the box. So you can focus on having fun with your team :)
What if my box arrives damaged or some parts are missing?
Each box is meticulously assembled by hand with great care, but we understand that errors can occur. If you discover any missing items or issues with your box, please don't hesitate to contact us via FB @mysticcasefb, Instagram @mystic_case or email contact@mystic-case.co.uk, and we will make it right for you.
Can I customize my box with a personalized message or gift wrapping?
Currently, we don't offer gift wrapping, but we can include a card with your personalized message inside the box. Just let us know the message you want to include when you place your order. If you have any other questions or requests, please contact us via FB @mysticcasefb, Instagram @mystic_case or email contact@mystic-case.co.uk, and we will do our best to accommodate your needs.
We would be happy to answer any questions you have. Just send us a message on Facebook (@mysticcasefb), Instagram (@mystic_case), or email (contact@mystic-case.co.uk).
We are always here to help!