The box contains exciting tasks, an interactive plot, cyphers, interesting puzzles and codes to solve.
A fun way to challenge your brain and spend quality time with your family or friends
designed for adults
kids 7+ can join
Spend quality time all together - there is something for everyone!
if you want to switch from routine

you have children from 7 years-old and want to spend fun time together

you have a teenager who is always on their smartphones or games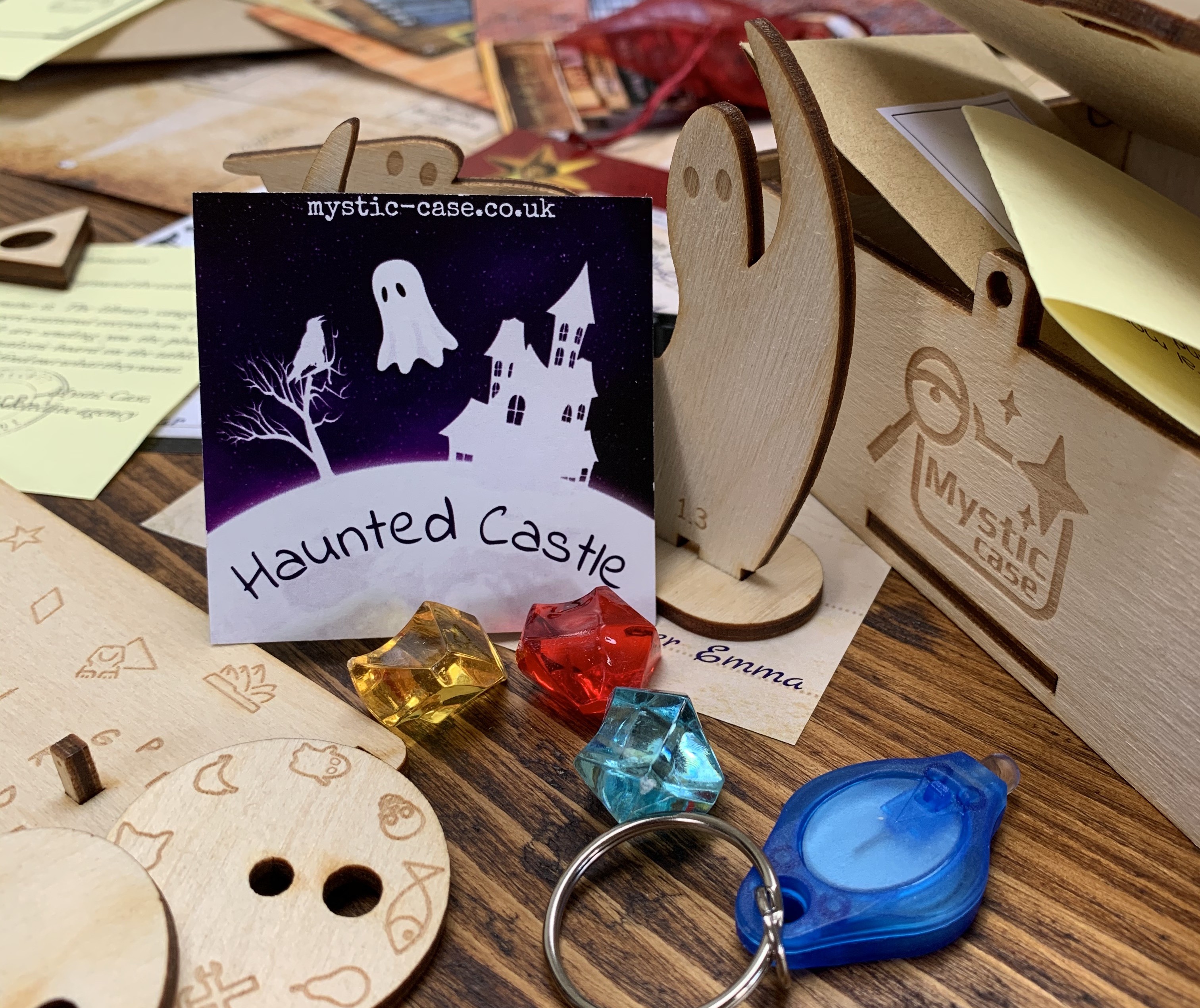 A fun activity for friends to do together and spend leisure time in a new unusual way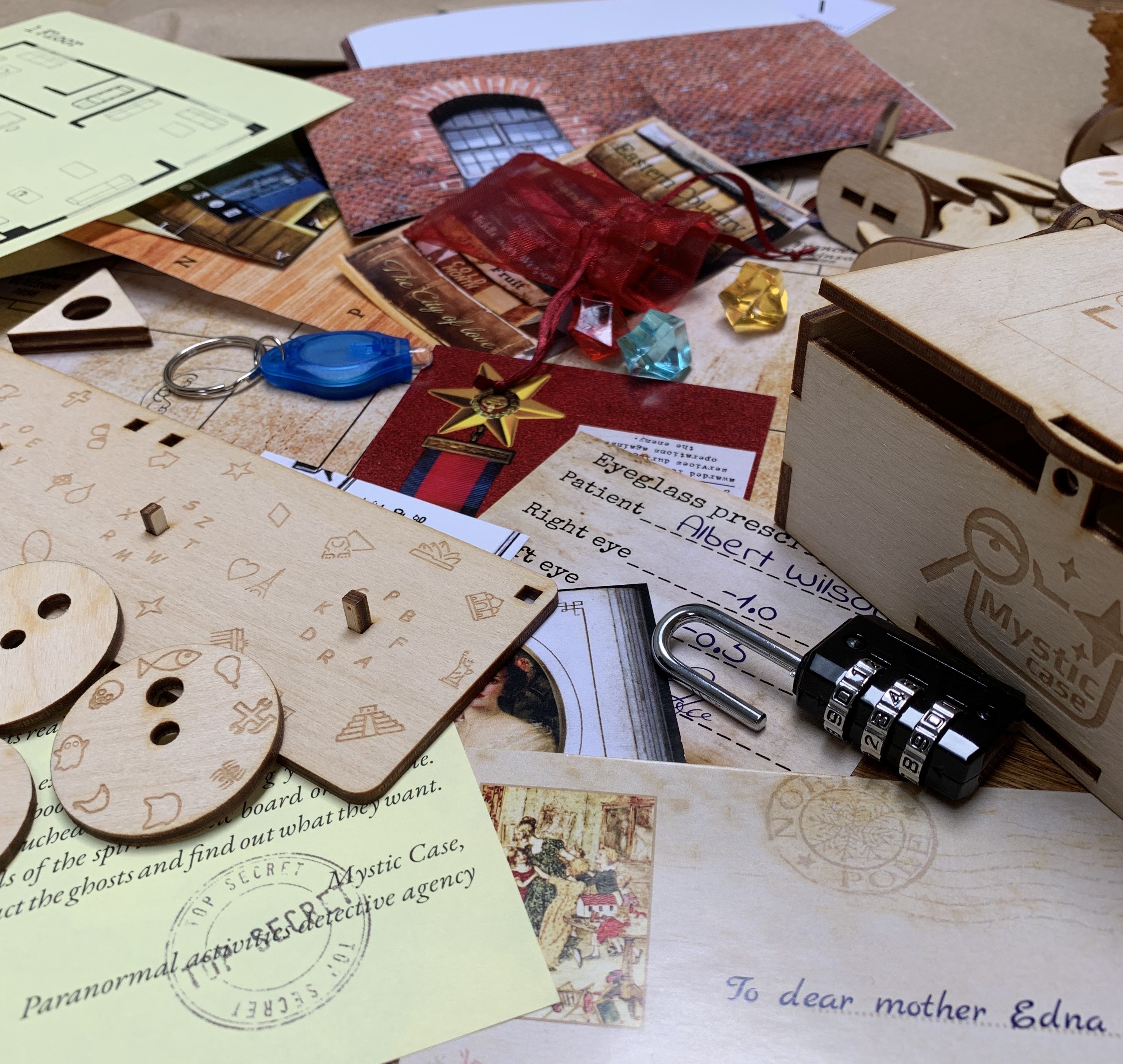 Interesting, new things to do as a couple
Hang out with your partner instead of just watching TV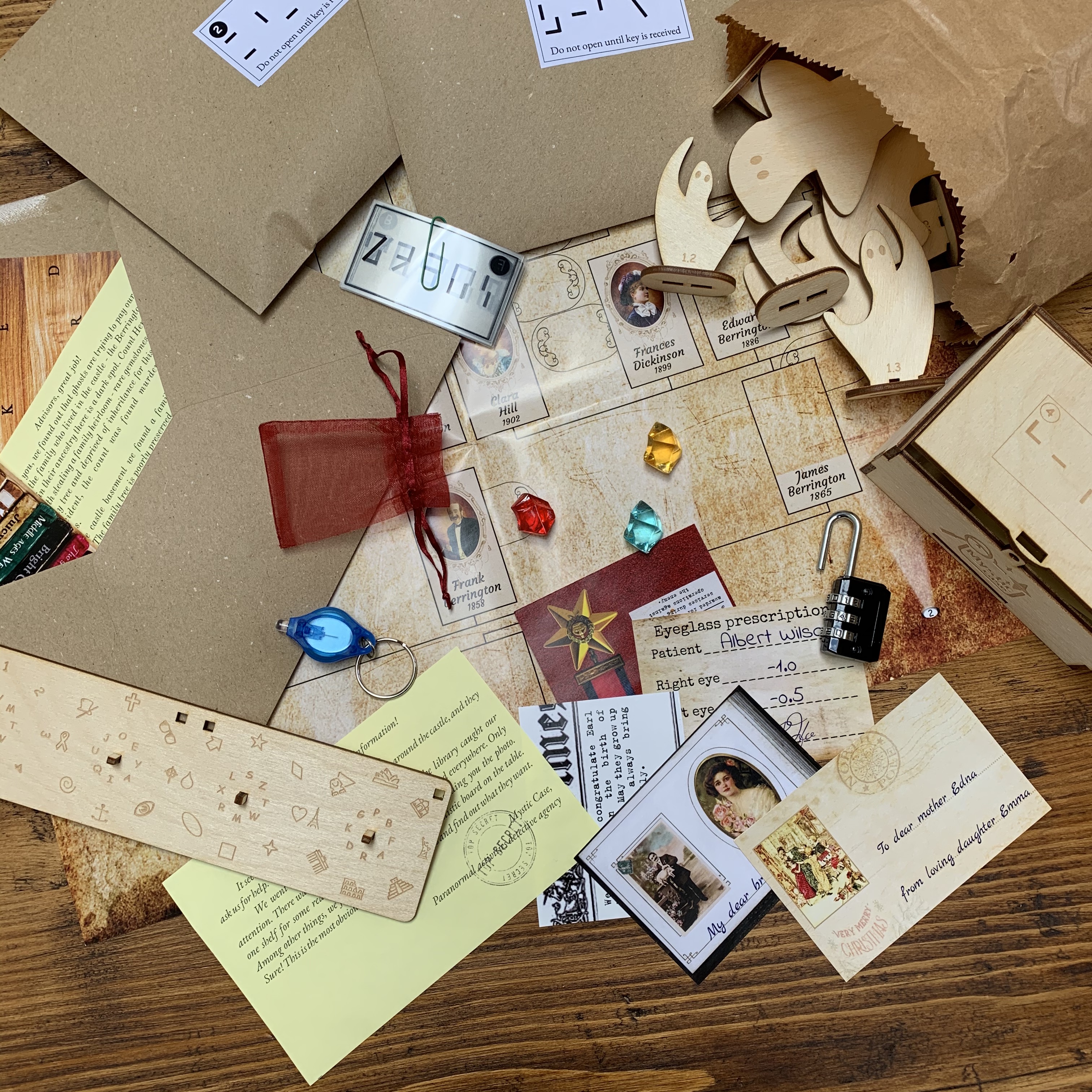 What's inside Mystic Case?
Let's have a look into Haunted Castle box
Try the BRAND new way to spend your leisure time at home in the most fun and challengeable way!
/** * @var $module \Ucraft\Module */ ?>
Andrew from Glasgow

We spent an enjoyable evening solving the Haunted Castle. Getting to the bottom of the mystery was very satisfying. Loved the wooden clues!

Steve from Livingston

Great collaborative fun for all the family to solve together. Great quality pieces.

Rachael from Glasgow

The attention to detail is fantastic and defo worth the money for the fun of playing. If you are a huge gamer and love playing games with friends and family I'd 1000% recommend this to them.

Eduardo from London

Incredible to improve our mood as a couple! We were cranky from a Saturday of cleaning our flat and after we were laughing and having so much fun!

Jen from Llandrindod Wells

We really enjoyed our very first Mystic Case and can't wait for the next one. It took us slightly longer than the 2 hours and we did use some of the clues provided but we all thoroughly enjoyed it. The story of the case was really well thought out and we can't wait to see what else is in store. Also I mentioned we would be playing it for my birthday and the thoughtfulness of the team by including a birthday card was lovely. At first the price may seem expensive but honestly it is worth it and you won't regret it. For a fun family night or maybe a date night, I highly recommend. Thank you Mystic Case

You can find more reviews on our Instagram account
Subscribe to get latest news about our boxes.